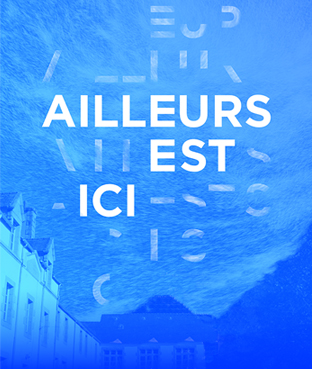 Ailleurs est ici
07.08 - 09.03.2017
Situated a few steps away where Victor Segalen died in mysterious conditions on May 21, 1919, ?École des filles? is the former school of girls in Huelgoat, transformed in an art space in 2009. The space of Art opens, every year, on the weekend of Ascension, on the anniversary of the death of the poet. In the 2,000 square meters of classrooms and dormitories, modern paintings and contemporary works by French and international artists are presented.
This year's theme will be: Ailleurs est ici.

Exhibited artists: 
Bang Hai-Ja - Choi Jun-Kun - Jeanne Coppel - François Dilasser - Matthieu Dorval - Szilard Gaspar - Jang Kwang-Bum - Kang Un - Rabi Koria - Loïc Le Groumellec - Bernard Rancillac - Wei Ligang - Léon Zack - Fatiha Zemmouri - Zuka.
The opening will take place on Thursday 25 May 2017, starting at 11 am.
Then, it will be followed, from Thursday to Sunday, by the 5èmes Rencontres Victor Segalen, who will question: the borders. 
For more information: contact@francoiselivinec.com