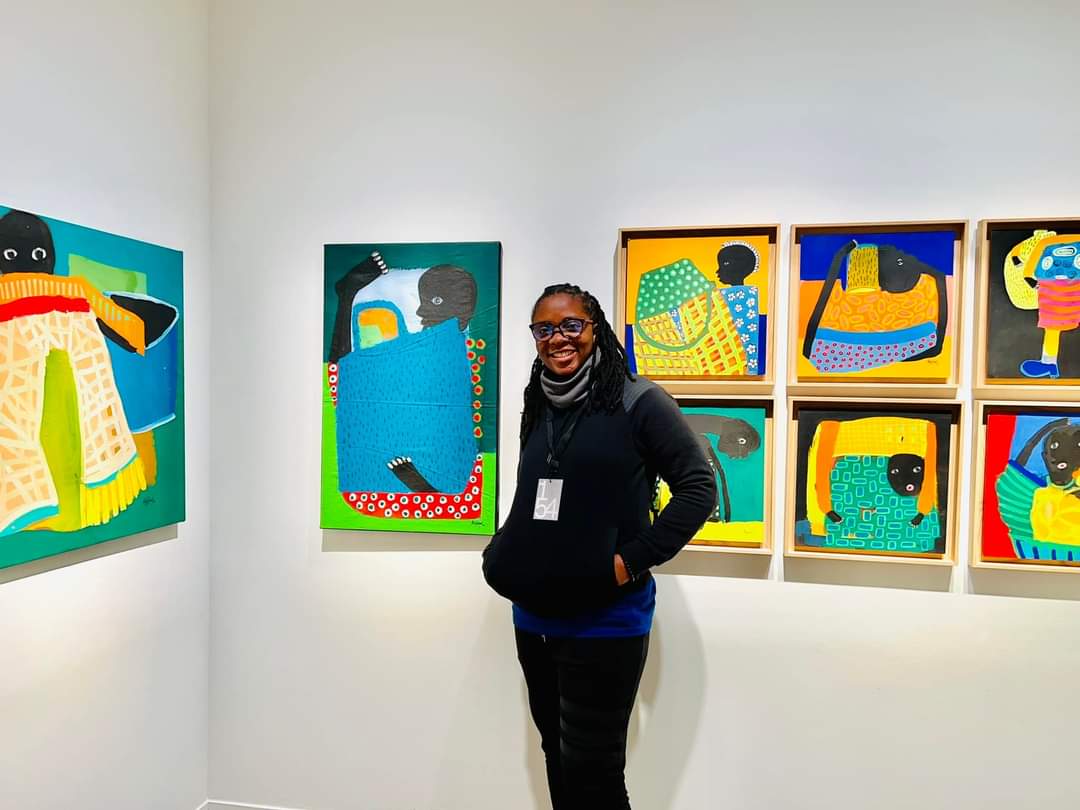 1-54 Paris
04.07 - 04.10.2022
The gallery will present the work of Adjaratou Ouedraogo, for her first participation in the 1-54 fair.

Adjaratou Ouedraogo is a painter born in 1981 in Lomé, Togo, and lives in Burkina Faso.

Adjaratou Ouedraogo's work has been shown at several fairs around the world in 2018 and 2019, including AKAA (Paris), the 2019 Rabat Biennale (Morocco) as well as 1-54 Contemporary Art from Africa (New York). She has also recently entered prestigious private collections in France, Italy and the United States.