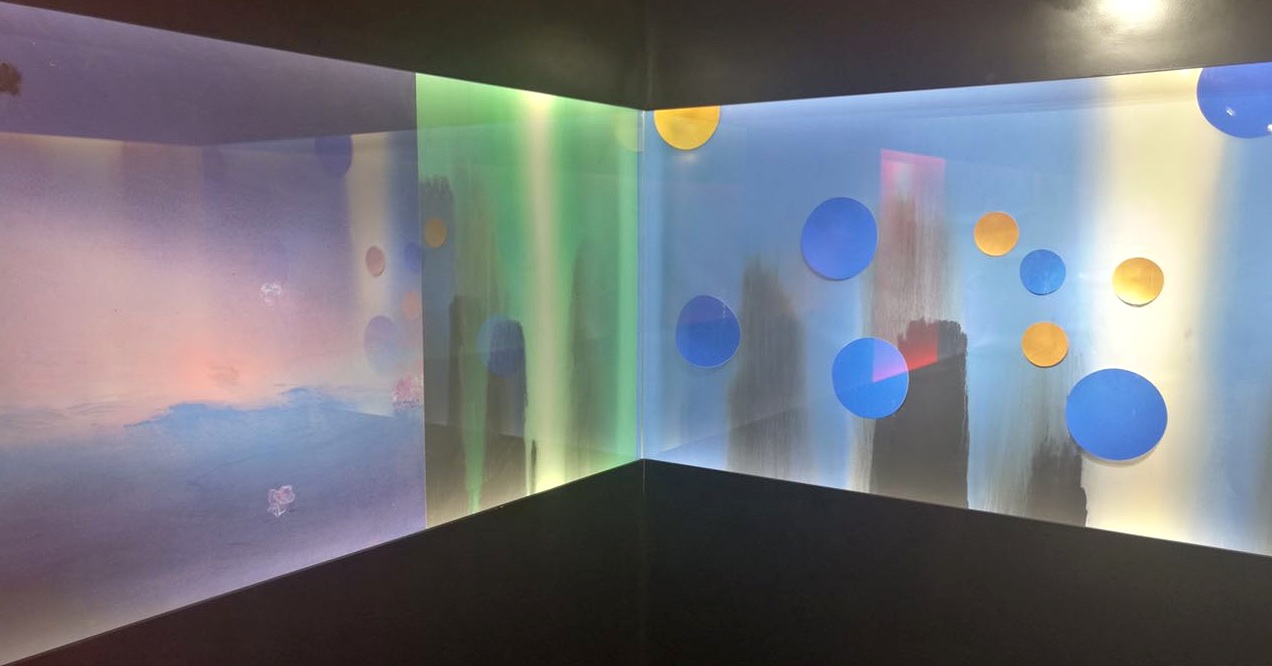 Ailleurs est ici by Matthieu Dorval - Red Brick Art Museum, Beijing, China
July 2016
Françoise Livinec Editions
It is at the end of the 13th century, in captivity in Genoa, that Marco Polo dictated to Rustichello da Pisa the tale of his journey to China. This great text of the Middle Ages, first one to reveal the vast area of Asia, inspired Christopher Columbus two hundred years later and arrived to us under the title : Book of the Marvels of the World.
In his work, Matthieu Dorval imposes the saturation of colours in the space as a return to a more enigmatic perception of the world of this time. The artist combines paradoxes, traditional beliefs and contemporary materialism, narrowness of the box and infinity of edges, rewriting in this way, in his history, the exchanges between East and West.
It is in the depth of this History and in the humanity of these exchanges that the trade can be defined before anything else as an "act of civilization".
Twelve paintings constituting a continuous ensemble from the left to the right evoking in turns the departure from Venice, the Zoroastrians worshippers of the fire, the winter of mountains in the highlands, the terrible burns of the TaklaMakan, the night in desert hearing theses voices taking the caravan driver away from his road and irremediably bringing him to his loss. Followed by the three great rivers, cradles of the Chinese civilisations, Huang He, Yangzijiang, Xi Jiang. The gardens, paradises on earth. The charismatic Chinese symbols that are the lotus and the circle. The omnipresence of the red then the return by sea to the favourable winds of the monsoon.