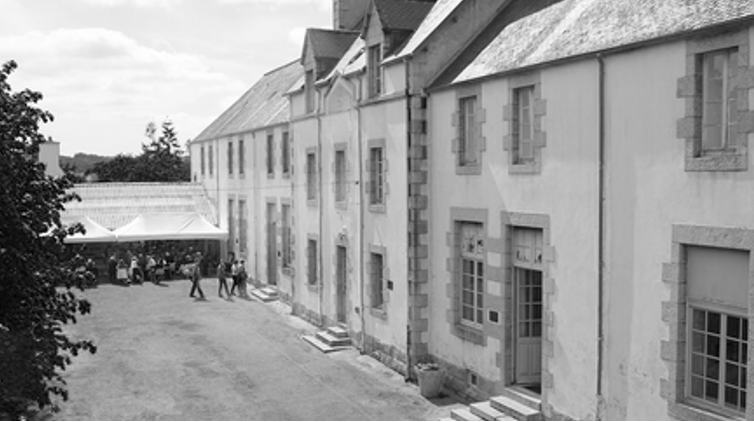 « Of Gardens and Men », « Crossing the Landscapes »
07.09.2017
Summer of 13 Sundays
Meeting with Michaël Lonsdale, Patrick Scheyder, Gilles Tiberghien
Meeting 9th July, at 15:00
Born in 1931, theatre and film actor, Michael Lonsdale is an incredible artist. In 2010 he received a César award for his role of Brother Luc in Des Hommes et des dieux. 
Also he is a writer of a douzen of books, such as Mes Chemins d'espérance, published with Philippe Rey, and Petite Spiritualité des fleurs, published with Bayard.

Patrick Scheyder is a pianist and a composer,who wakes up at dawn, at least since he switched from chamber music to the music in "the green". He is the creator of the concept for the festival "Musiques aux Jardins" (Music in the garden), which assembles a collective of artists to defend biodiversity and which happens in 44 cities of France.

« Gardens and Men »
What do Michael Lonsdale, an actor, and Jean-Marie Pelt, a biologist, Edgar Morin, a sociologist, and Gilles Clément, a landscape artist, have in common? Their love for gardens, which they are willing to defend and to promote. Each of them is telling a story, a very personal one, abou their relationships with the gradens. Depending on their professions, personalities and their personal stories, these four people have very different perceptions of their gardens. For Michael Lonsdale, a garden brings him to his childhood, reminds him of some old films which were out at that time in England, it makes him reflect on the christian figures, such as St. Teresa or Fransis of Assisi. For Jean - Marie Pelt gardens make him think of his grandfather, who made him discover new things and set him on the way of scientific research and ecology. In graderners he sees the ones who can make plants coexist and love each other. For Gilles Clément, a garden is a space for expression, for dispute, a way out from the modern consumer society. Edgar Morin, he sees in the gardens an oasis for friendly ties, a symbol of the civilisation which knows the "bien vivre", knows how to live right. In fact, for all of them, garden is the space for defending biodiversity where friendly ties have been created and continue to exist.
Gilles A. Tiberghien works at the crossroads of the history of art and aesthetics and he teaches as Lecturer at the University of Paris-1 Panthéon-Sorbonne. He is a member of the Editorial Board of the Cahiers du Musée d'Art Moderne and editor of Les Carnets du Paysage. He has published, among others, Land Art at the editions Carré, Nature, art, landscape at Actes - Sud, Dans La Vallée, with Gilles Clément, Bayard, 2009 or Landscapes and Different Gardens, in 2015
« Crossing the Landscapes »
Landscapes are not just some sights or simple points of view on the world. To think otherwise is to have a motionless and static vision of something that one poses in front of oneself as an object. But the landscape is not an object, it is a relationship and even a transcending experience, mental or physical, that journey and the stories we make of it make us palpable. Those who transform them, artists or landscap artsists, merely repeat these narratives, which they pursue and enrich in their own way.