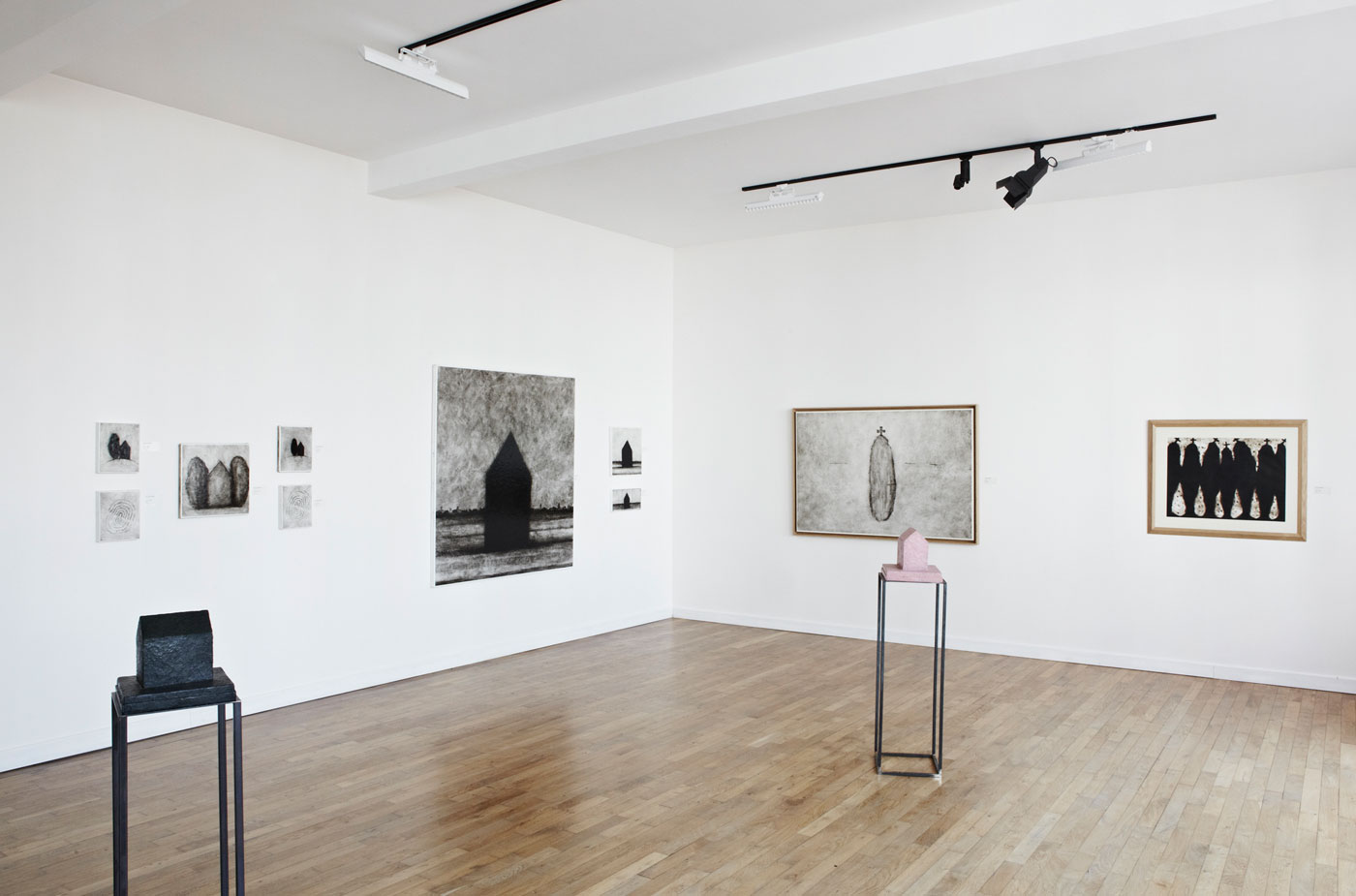 Loic Le Groumellec
Loic Le Groumellec - Mégalithes
from December 4th to 04.09.2016
Galerie Matignon - 29 avenue Matignon Paris 8e
Le minimalisme ou la renonciation à la séduction
Loïc Le Groumellec's works are in the biggest collections, and had been exhibited in the most famous galleries. For thirty years, the artist explored a unique technique based on the use of lacquer with three recurrent subjects, houses, menhirs and crosses. His language is universal and yet his works are rare on the market.
Françoise Livinec will present in her gallery in Matignon Avenue, a retrospective of this great artist that shows the raised stone, the black moor or a house figured by gradual erasure of the black lacquer, letting a underlying light appear in a constant spiritual quest.
Loïc Le Groumellec wants to place himself in a history of pictorial art that refers to minimalism, to monochrome and to a form of radicalism that leads to mistrust, even a rejection of any narration.
"What interests me is the confrontation between the belonging to the ground and the effort to rise. My whole painting can be summarize by this : the constant two-way trip between up and down, that is one of the definitions of the sacred given by Bataille" Loïc Le Groumellec says, whom the accession to sacred, omnipresent in his work, goes through motifs that he uses regularly in his wash drawings and canvas.