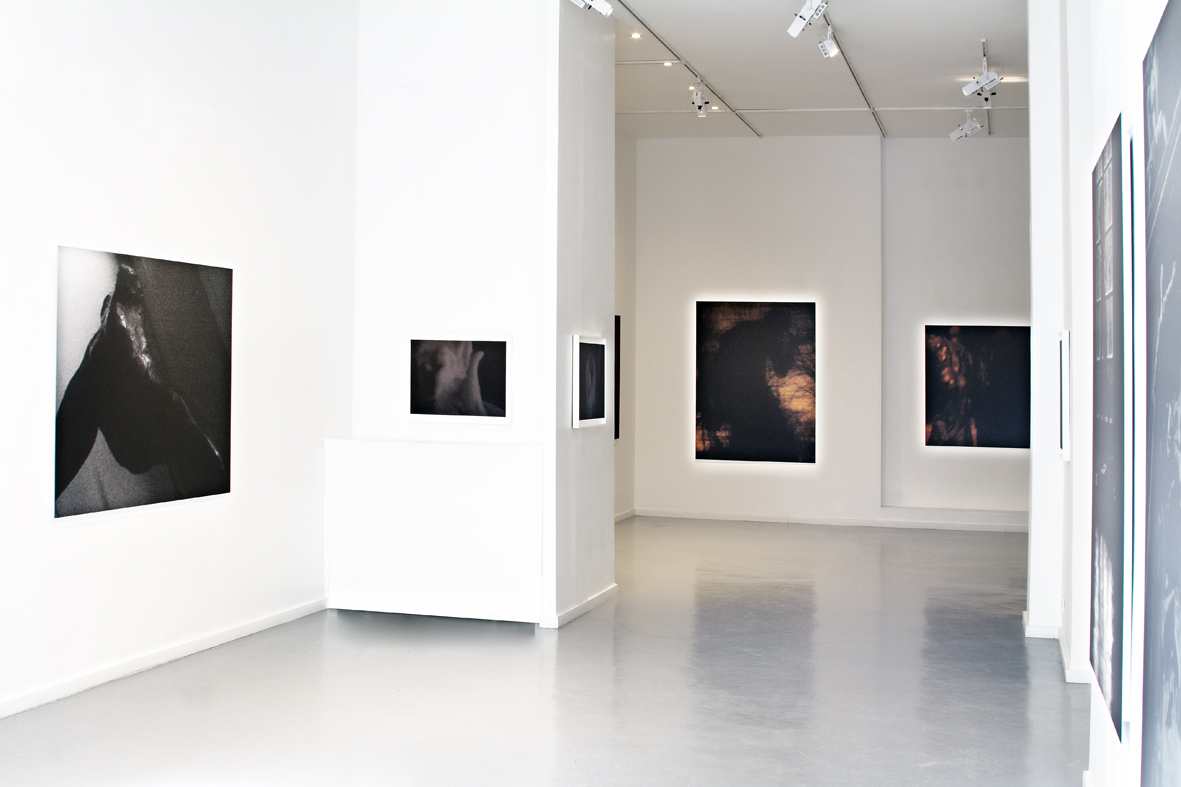 Patrick Hourcade
La Nuit Rodin
from March 10th to 04.29.2017
Galerie Penthièvre
Patrick Hourcade
The gallery Françoise Livinec is pleased to present the first monographic exhibition of Patrick Hourcade at 24 rue de Penthièvre, from March 9th to April 21th.
Entitled "La Nuit Rodin", the exhibition presents a series of 21 photographs taken inside the Rodin Museum.
"The gray moon, hidden by the troubled clouds, could no longer reflect on the black bronzes frozen by the winter rain. A continual ballet in the garden of Rodin, and the sculptures abandoned at night were running, flying, strolling, jostling, while in the warmth of the museum walls, other forms, cloistered during the day in the respected rooms, were dispersing in the spaces freed from their visitors, and they revealed then the genius of the choreographer, the great sculptor."
                                                                                                                            
  Patrick Hourcade
"In 1908, American photographer Edward Steichen came to France to meet Rodin. Photographs the figure of Balzac installed in the artist's garden in Meudon. Overnight, at the request of the sculptor, Steichen turns around the monument to choose different points of view, looking out for the rays of the moon to underline the stature of the man of letters. The exposure times are long, very long, more than an hour to fix the outline of Balzac in plaster on the glass plate. But the most difficult remains to come. To translate the nocturnal light, the photographer must rework the image during the development. That takes time. The sculptor is impatient but, in front of the result, he can not hide his satisfaction: "Your photographs will make the world understand my Balzac. " he says, addressing Steichen. The artist immediately understood the power of these images.
More than a century later, by challenge but also for fun, Patrick Hourcade follows in the footsteps of Steichen, but with some changings in the rules. He moves the context of Meudon to Paris and searches the dark nocturnal density, which imposes a time of adaptation to see emerge the sculpted forms in the rooms of Hotel Biron or the undergrowth of the garden. But how to get a dark night in the heart of Paris, at the foot of the dome of the Invalides shining with all its gold? Patrick Hourcade discovers the sculptures in the round, the lens covered with black tights like the face of a plunderer. He approaches the works as close as he can to grasp an unexpected angle, a particular framing. The unexpected part is great and, as for Steichen, he must wait, no longer for the development of the print but his appearance on the screen, to discover the sculptures shaped in the dark of the night. Other steps are necessary before fixing on paper the ghostly face of a Bourgeois of Calais or the silhouette of Le Penseur. Familiar and disturbing forms, which the eye does not always recognize at first glance, but, which open the doors of the imaginary. "
Hélène Pinet
conservatrice au Musée Rodin